We've always been big fans of KORG Gadget since its early days. Starting with the award winning iOS edition, followed by Gadget for Mac with its powerful plugin collection, now the Gadget plug-ins are now Windows compatible.
With improved sound and utility efficiency, the second generation KORG Gadget 2 has been further enhanced to include 6 new gadgets (and it's a free upgrade for iOS Gadget v1 users!):
-Memphis (Semi-Modular Analogue synthesizer, it's the good old iMS-20!)
-Pompei (6 Voices Analogue synthesizer, or iPolysix!)
-Taipei (MIDI-Out Control Module)
-Durban (Bass Effect Processor)
-Plus, two new gadgets coming soon
If you were wondering if KORG Gadget 2 also runs as AU, nope, it doesn't. Never say never though!
In addition, the intuitive user interface has been polished to improve ease of use.

With the new design, you can now check the status of each track at a glance, get an additional four new IFX (feedback reverb, enhancer, exciter, and saturato!) and you can now smoothly change the tempo as well as fade in/fade out.
Welcome MIDI Out a.k.a Taipei!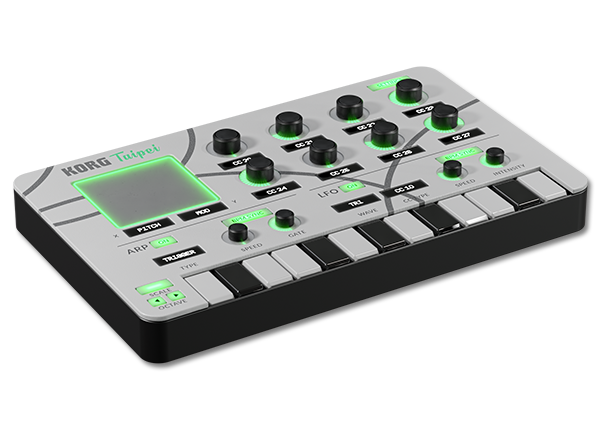 MIDI Out was probably the number one request from KORG Gadget users over the past few years. Korg listened and gave us… (surprise, surprise) another gadget, exclusively for this purpose.

Taipei is an external MIDI devices control gadget, equipped with eight knobs and XY pads that can be assigned to your MIDI device. Also, it is possible to control phrases of external MIDI devices with the arpeggiator and the LFO.
So, if you were dreaming of having a MIDI Out on each gadget, well, you might be slightly disappointed, but this is better than nothing! FYI: at the moment, it's not possible to swap an existing gadget with Taipei. It would be handy though, and I hope KORG's engineers will add this soon.

Sale!
In celebration of the KORG Gadget 2, the company is now offering a limited-time up to 50% OFF sale. Don't miss this great opportunity to get KORG Gadget 2 series and iMS-20/iPolysix. Sale ends March 31, 2019.
Learn more about Gadget 2 here.
---
DISCLOSURE: Our posts may contain affiliate links, meaning when you click the links and make a purchase, we receive a commission.

---